Your home's siding is the protective and decorative part that goes over the exterior. There aren't a lot of home improvements or repairs that can enhance the performance, curb appeal, and value of your home like some new siding. A lot of siding materials have come and gone over the years, but a handful of standards have stuck around (with the occasional newcomer). No one uses asbestos siding anymore, while fiberglass and hardboard composite siding have been replaced with vinyl and fiber cement (which have become the new standards).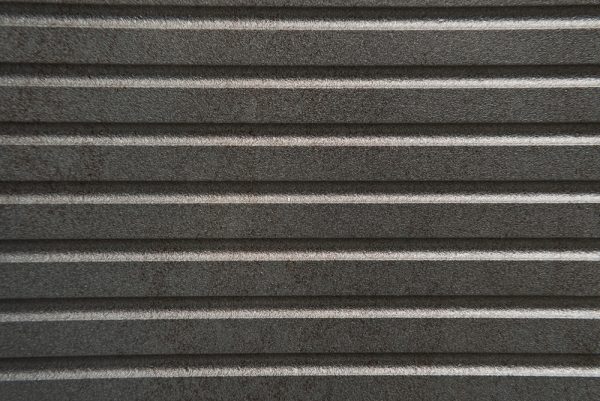 WHAT TO CONSIDER BEFORE INSTALLING EXTERIOR SIDING
Installing exterior siding isn't just about giving your home more curb appeal. It can also protect your home from the elements. There are also some things you should consider if you're planning to replace or upgrade your home's siding. Different types of siding respond differently to hot and cold temperatures, wind, as well as other exterior elements.
Here are some of the things that you should consider before you perform an exterior siding installation:
Energy Efficiency — No matter what type of siding you choose, using it by itself won't be enough to insulate your home. You should think about installing some insulation or getting an insulated version of the type of exterior siding you want to install because it will keep your home cool in the summer and warm in the winter.
Installation Steps — This will vary for each type of exterior siding. Vinyl and wood siding are lightweight, with an installation process that's pretty straightforward. Installing fiber cement siding is similar to installing engineered wood siding, but it needs to be handled with more care because of its heavier weight. It can also crack if it's not handled properly.
You always want to follow the manufacturer's instructions for installation, painting, staining, maintenance, and repair. You also want to look at the warranty information before you do anything, because any work you perform could void it.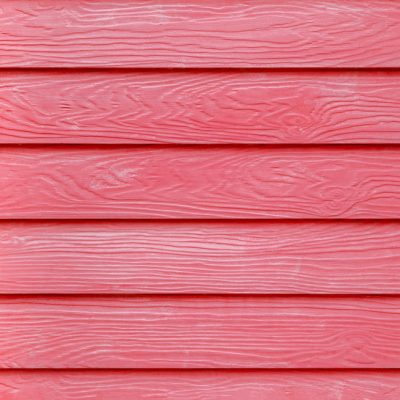 POPULAR TYPES OF EXTERIOR SIDING
Here are some of the more popular types of exterior siding:
Wood — This is a classic type siding material that has been around for centuries. It was the primary choice where brick and stone weren't practical options, and it's still considered to be one of the most attractive choices for exterior siding. The process for installing wood siding is fairly involved. You have to apply a layer of insulated sheathing (followed by a weatherproofing layer). You then have to nail the planks or shakes to the house's framing. It's a simple process that any framing carpenter can do, but it takes a great deal of time.
Metal — This type of siding is commonly used in retrofitting applications and is sometimes installed directly over wood siding when the need for low maintenance is more important than aesthetics or when the wood has become seriously damaged. In these cases, a layer of fiberglass panels is placed underneath the planks (which adds more insulation to the walls). Horizontal strips of aluminum or steel can be made to look like wood lap siding, and it will have a mounting flange at the top that can be used for nailing. It also has an interlocking edge along the bottom to shield it from the weather.
Vinyl — This type of siding can also be used as a retrofit, so it's often applied over wood siding. And like metal, a layer of fiber panels are placed underneath the planks to add more insulation to the walls. It's important to install vinyl siding properly. Otherwise, it will warp or buckle. Like metal siding, it will come in strips with interlocking edges. It's also installed by a special zip tool that's used to join all the siding strips.
Fiber Cement — This has become an increasingly popular option for exterior siding. It's made from a mixture of Portland cement and different types of natural cellulose wood fibers. Because it's made from recyclable materials, it's very resource-efficient. It also comes the closest to resembling the look of natural wood grain, so it's virtually indistinguishable from some types of wood siding. They're also installed in much the same way as wood siding. They can be cut with standard carpentry tools and can be nailed to the framing over the insulation and house wrap. The installation process takes more time than vinyl siding, but the work can be done by any framing carpenter who knows how to install wood siding.
Versetta Stone — Versetta Stone is a type of manufactured stone veneer designed to mimic the look of natural stone. It is a versatile and lightweight product used for exterior and interior applications in residential and commercial construction.
James Hardie — A popular brand name fiber cement siding option that has many advantages. This product doesn't attract pests, is highly water and fire resistant, does not fade significantly over the years, comes with excellent warranties, and can actually lower your insurance payment. James Hardie invented fiber cement and remains the leader in the field. Check out https://www.jameshardie.com/ for more information.

If you're looking for one of the best places for installing and repairing exterior siding in Corpus Christi, be sure to reach out to Bayfront Exteriors.