Welcome to our Exterior Home Services FAQ page! Here, we've compiled a list of frequently asked questions to provide you with the information you need about our range of exterior home services. If you have a question that's not covered here, feel free to contact our customer support team for assistance.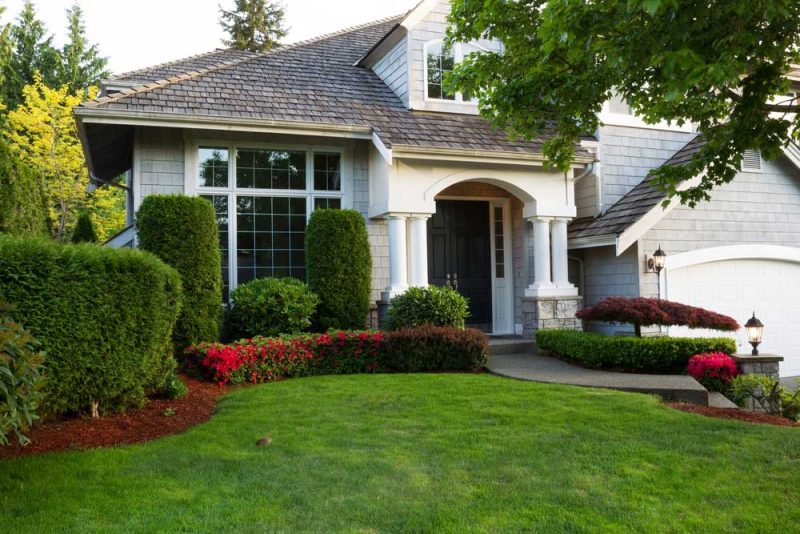 What exterior home services do you offer?
We offer a comprehensive range of exterior home services, including:
Roofing: Repairs, replacements, and installations.
Siding: Installation, repair, and maintenance.
Window and Door Installation: Upgrades and replacements for enhanced aesthetics and energy efficiency.
Lighting: Installation of exterior lighting options
Gutter Cleaning and Maintenance: Preventing water damage and maintaining proper drainage.
Exterior Painting: Enhancing curb appeal with professional painting services.
Deck and Patio Installation: Creating outdoor living spaces for relaxation and entertainment.
How can I request a quote for services?
You can easily request a quote by filling out our online contact form or giving us a call. Provide as much detail as possible about the services you're interested in, and we'll get back to you with a customized quote.
Are your services covered by insurance?
Yes, we are fully insured to protect both our customers and our team members. Our insurance coverage includes liability and workers' compensation.
How experienced is your team
Our team consists of highly skilled professionals with years of experience in their respective fields. We ensure that each member is trained and certified to deliver top-quality services.
Do you offer any warranties?
Yes, we stand behind the quality of our work. We offer warranties on our services and products to give you peace of mind. The warranty details may vary depending on the specific service and product.
How long does a typical project take to complete?
The duration of a project varies based on its complexity and scope. Smaller tasks might be completed in a day, while larger projects could take several weeks. During the quoting process, we'll provide you with a realistic estimate of the timeline.
Can you help with design choices for exterior improvements?
Absolutely! Our team includes design experts who can offer guidance on color choices, materials, and overall aesthetics. We'll work closely with you to ensure the final result aligns with your vision.
How can I schedule services?
Scheduling services is easy. Once you've received a quote and you're ready to proceed, simply let us know your preferred dates, and we'll coordinate with you to find a suitable time for the work to be done.
How do I prepare my home for exterior painting services?
Before our team arrives for painting, we recommend clearing any obstacles or furniture near the walls to be painted. If possible, trim any vegetation that might obstruct access. Our experts will guide you through any additional steps during the pre-service consultation.
What factors should I consider when choosing new siding for my home?
When selecting siding, factors such as durability, weather resistance, maintenance requirements, and aesthetics are important. Our team can provide insights into various siding materials, their benefits, and how they match your home's style and environment. We generally will suggest Hardie siding as it is one of the best choices on the market.
How often should I schedule gutter cleaning and maintenance?
Gutter cleaning and maintenance should be performed at least twice a year – once in the spring and once in the fall. However, the frequency might vary based on factors such as the number of trees around your home and the amount of debris that accumulates in the gutters. Our experts can help determine the optimal schedule for your specific situation.
Can I combine multiple exterior services into a single project?
Absolutely! We offer the flexibility to combine different exterior services into a comprehensive project. Whether you're looking to upgrade your roofing, siding, and windows all at once, our team can create a tailored plan to address all your needs efficiently and cost-effectively. Just let us know your preferences during the consultation phase.
How do you ensure the safety of your team members and my property during the service?
Safety is our priority. Our team is equipped with the necessary safety gear and follows industry best practices. We take measures to protect your property, such as using drop cloths and covering surfaces. Additionally, our professionals are trained to minimize disruptions and ensure a secure work environment throughout the project.
We hope this FAQ section has answered your questions about our exterior home services. If you need more information or have specific inquiries, don't hesitate to get in touch with us. We're here to help you enhance the beauty, functionality, and value of your home's exterior!