The condition of your building's exterior can affect how your business is perceived before people walk through the doors. Paying attention to detail with a clean and thoughtful design can impact the success of your company. It can even affect your employees' productivity. If they show up every day to a clean, work-friendly environment, they can feel more motivated. While the approach to commercial exteriors may be different from business to business, the quality and durability of the materials being used are the basis for all exterior improvements.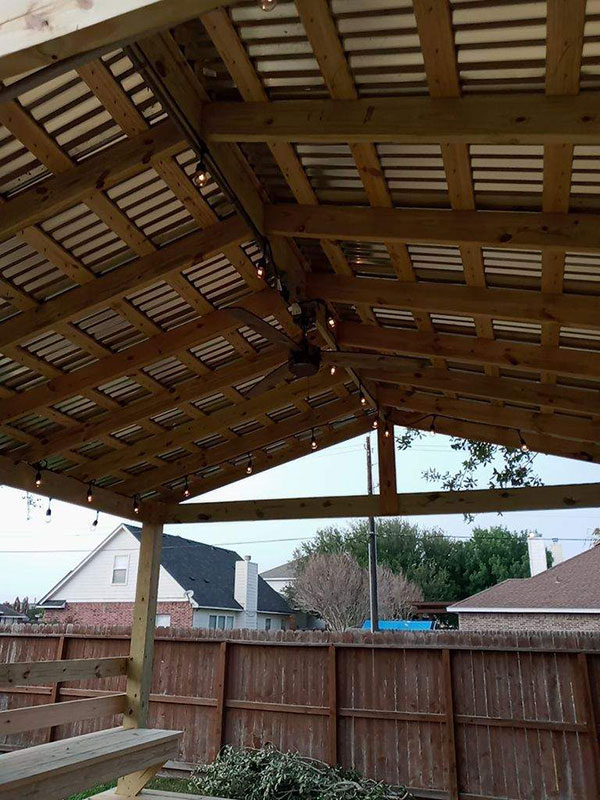 Types of Commercial Buildings
Some of the different types of commercial buildings can include but may not be limited to:
Schools, colleges, and universities.
Free Standing Buildings and office buildings
Restaurants and retail stores
Hospitals and clinics
Factories and workshop
Mosques, churches, temples, and other places of worship
Malls and other retail outlets
This can be true whether they use load-bearing masonry or steel frames. And no matter what type of commercial property you need to maintain, Bayfront Exteriors has a team of experienced professionals who would be happy to help.
Expand your usable area
Bayfront Exteriors are fully capable of completely renovating your outside area. We can turn an open, mostly useless space connected to the building into an almost fully enclosed patio or porch area suitable for customers.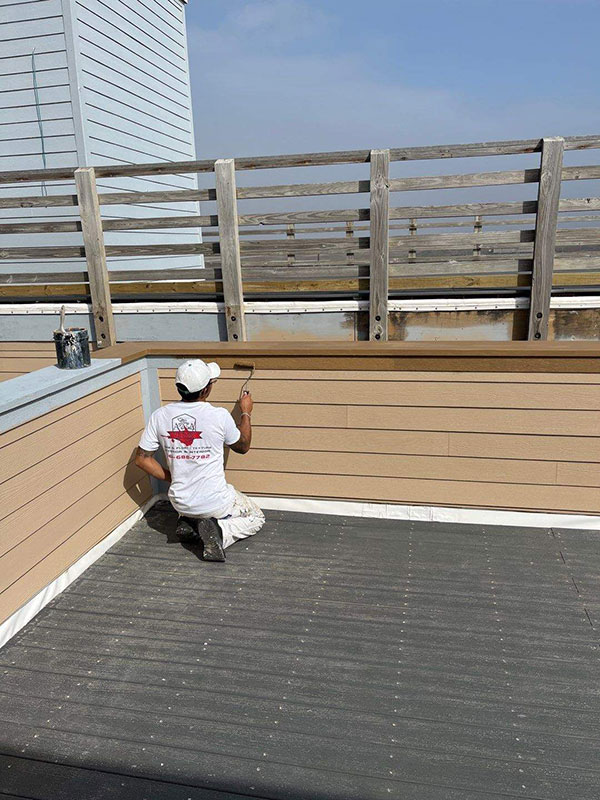 Parts of Commercial Building
All commercial buildings are built with the same parts. Not only do they need to have a solid foundation and frame, but they also need to have the following exterior elements to make them look functional and aesthetically pleasing:
Paints and Plasters – Exterior paint can be either flat or eggshell and is usually applied with a sprayer or brush. Only one coat may be necessary, but there are times when a second coat is needed. Exterior plastering is usually made of Portland cement that's mixed with sand and water, which can be applied to give your exterior wall as more finished look. It's relatively low-cost, and it doesn't require a great deal of maintenance.
Door and Windows – Steel and fiberglass will require the least amount of maintenance. They're made of a durable material that's resistant to dents and scratches, and they have a long-lasting finish. Wood frames will have a more classic look, but they require more maintenance.
Fencing – Fences will not only define the boundaries of your property by restricting access to specific areas but will also give your property more protection from potential hazards. Aluminum is a popular choice for fencing because of its strength, durability, and low maintenance requirements. The same is true for chain link fencing, which is usually fabricated from galvanized steel.
In addition to these basic components, there are also certain exterior finishes that give the property a better appearance. Some of them can include but may not be limited to:
Plastering and Pointing – A coat of mortar is usually applied to the surface of walls, columns, and ceilings so the surface can look smoother. It can also protect the surface from rainwater and other exterior elements. Pointing can also be used to fill up any exposed joints, which are raked to a depth of 10-20 millimeters and is filled with a richer mix of mortar.
Painting Exterior Walls – Painting your property's exterior can be an effective way to give it a new look (or even a modest refresh), but it can be a big job. It requires a great deal of time, resources, and hard work. Exterior paints can be either acrylic, latex, or oil-based. But the best kind to use for your property will depend on a number of factors (including your local climate and your aesthetic preferences).
Finishing Wood Doors – Wooden doors can last for years. But like any piece of fine furniture, they will require regular maintenance if you want them to keep that classic look. If you're property is located in a harsh climate or your entryway gets a lot of direct sunlight, you will need to look at your door's finish more often. And depending on the exact conditions, you may need to have a more frequent maintenance schedule.
If you're looking for one of the best places for Corpus Christi remodeling for commercial exteriors, be sure to reach out to Bayfront Exteriors. We have a team of experts with extensive knowledge about all parts of a property's exterior – from doors and walls to fencing and painting. We have been servicing residents of the Coastal Bend for many years, so we know all about the area's climate and how it can affect your property's exterior.
If you want to know more about how we can help you to maintain all the exterior elements of your commercial property, be sure to reach out to us. We would be happy to speak to you about your specific needs!