Service Finance
Service Finance Company, LLC is a nationally licensed sales finance company and an approved FHA Title I Lender. We are a primary lender providing installment loan solutions for qualified borrowers with favorable consumer interest rates and extended repayment terms. That way, you can invest in your home's comfort or respond to unexpected heating and cooling needs without breaking your monthly budget.
Bayfront can often get our customers up to and even over $100k in unsecured loans. Often with zero down and low-affordable monthly payments!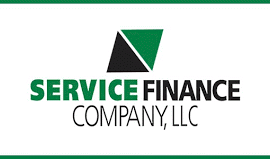 With Financing from Service Finance Company, LLC, You'll Enjoy:

Flexible promotions and competitive interest rates
Fast credit decisions and funding
Credit lines customers can handle

High quality, friendly service
Call us today for complete details!
Call To Apply! Contact Us To Learn More
Momnt
Momnt powers modern lending solutions for businesses to provide low-friction, affordable financing to their customers at the point of need.

Call To Apply! Contact Us To Learn More
Sunlight Financial
We partner with contractors nationwide to offer homeowners innovative, affordable loans. Our best in class technology and deep credit expertise simplifies and streamlines consumer finance, enabling our strategic partners to quickly and easily provide homeowners with simple access to financing.