A quality front door that looks attractive can make your home look more beautiful and can even enhance its curb appeal, but the best exterior doors will also keep your property safe and secure. A good exterior door can set the tone for your entire house. It's the first thing that people will see when they walk in, and because you use it on a daily basis, it must be in good condition. Finding the right exterior door is easy if you know what works best for your home and your area, but all of the different types and styles will add value to your home in terms of curb appeal and energy efficiency.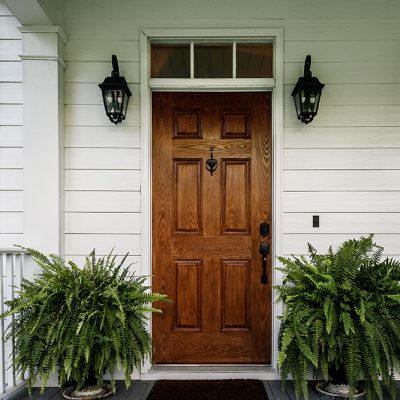 Types of Exterior Doors
Here are some of the common types of exterior doors:
Fiberglass Entry Doors — These are becoming more common because of their high durability and energy efficiency. Unlike wood, they won't expand, warp, or rot. Fiberglass entry doors can come in a variety of finishes. You can even get one that resembles the look of natural wood grain, so you can enjoy the attractiveness of a wooden entry door without having to worry about the extra upkeep.
Wood Entry Doors — These are the "guilty desires" of most homeowners. When you compare it to other types of exterior doors, its look is unbeatable. They have a solid construction and will give your home a good amount of security, but they come with a high price tag. They're the most expensive type of entry door, and the expenses don't end with the initial purchase. If you want to keep your wooden entry door in good shape, it will need routine servicing.
Steel Entry Doors — These are great for door replacement projects that need the most in security, energy efficiency, and strength. They can provide the same benefits as fiberglass doors, except steel does it better. An entry door made of a thick gauge steel can give you the most in safety and protection, whether it's an intruder or a bout of inclement weather.
Wrought Iron Entry Doors — Also called "iron entry doors," they're made to withstand the elements and are considered to be among the safest and secure options for home entrances. You can find them in a number of designs that can be customized to include different types of glass and hardware (such as handles and locks). They can, however, be more expensive, harder to install, and more challenging to move because of their weight.
Sliding Patio Doors — These are the most popular types of patio doors. They work in a way that's similar to large sliding windows. They can also provide the most amount of natural light and air circulation. They can be made out of a variety of materials (including vinyl, aluminum, and wood). They also move along tracks with rollers, which allow them to be opened and closed more easily.
French Patio Doors — These doors can give your home a more elegant appearance. You can have them open outwards or inwards, as well from the right or the left. You can also decide if you want both doors to be fully operational or just one.
Storm Doors — These are one of the most ignored types of exterior doors. In fact, many homeowners consider them to be weak and to serve no purpose. But, storm doors can be great additions to any home because they can provide an extra layer of security and energy efficiency to your current exterior doors. Because of recent improvements, storm doors are no longer narrow pieces of metal that's hard to open. They can be made out of steel, aluminum, or composite/vinyl frames.
Security Doors — These doors can resist forced entry with a welded steel construction and tamper-resistant features (as well as one-way, non-removable screws, and welded steel butt hinges). They also have corrosion resistant, galvanized metal screens. You can even find them in different levels of strength and resistance to forced entry.
Dutch Doors — These doors can add a unique character to your home's exterior. They're horizontally divided, which allows the top half to open while the bottom part stays closed. The split style of these doors allows more light and fresh air to come in than a standard door. They can also be safer and more convenient when you're interacting with delivery personnel, because pets and small children won't be able to get past the bottom part.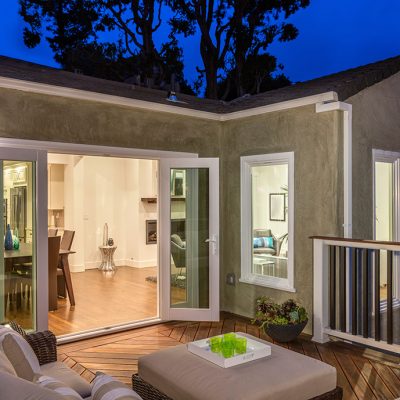 If you're looking for one of the best places for exterior doors in Corpus Christi, be sure to get in touch with Bayfront Exteriors.